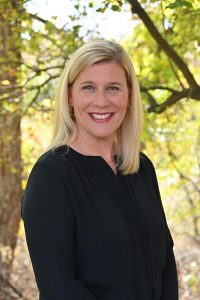 Born and raised in Topeka, KS, Dr. Casson completed her undergraduate studies at the University of Kansas (Rock Chalk!), graduating with honors in human biology. She then moved to Kansas City and earned her Doctor of Dental Surgery Degree (DDS) from the University of Missouri-Kansas City School of Dentistry in 2000. She relocated to Colorado shortly after graduation and has been practicing in Littleton for over 20 years. Her attention to detail, her personable nature and her dedication to her patients has been recognized by inclusion in 5280 Magazine in their "Top Doctors" edition in addition to other professional recognitions.
Dr. Casson is most proud of her two teenage daughters, who are now in high school. Away from the office, she enjoys being outdoors in the beautiful Colorado weather, traveling and walking their new puppy.
Higher Standards for Our Patients
Littleton Family Dental has been a labor of love for Dr. Casson, and she has built her practice to reflect her love of family and dentistry. Her dedication to her patients and to her work guarantees that you will receive the best dental care available. It is highly unlikely you will find a more caring and family oriented dental practice or dentist anywhere.
Dr. Casson has set a very high standard for the quality of work she produces, and as a result, she has surrounded herself with a very knowledgeable and friendly staff with the same standards and work ethic she demands from herself. Her team is also very dedicated to producing a comfortable atmosphere, going the extra mile to accommodate and inform patients about specific procedures or dental hygiene and answering any other questions that may arise during their care or treatment.
A Word From Dr. Casson
I look forward to seeing you and your family at my office for a comprehensive dental exam. I believe that everyone deserves a beautiful smile, and I will go out of my way to help you get the best dental care available.