Our team at Littleton Family Dental is friendly, energetic, compassionate, highly skilled and experienced in what we do. We do our best to show you why you should feel safe and secure in our hands. Your smile is safe with us! Please call our office today at 303-797-3867 to schedule an appointment with our dentist, Dr. Anne Casson, and learn more about dental care in Littleton, Colorado.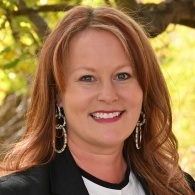 Becky will be the first to warmly welcome you to our office, either over the phone or in person, with her true Southern hospitality. Originally from Bristol, Virginia, she began her dental career 20 years ago as a dental assistant and has previously worked in both general dental and orthodontic offices. She enjoys helping and interacting with patients, and our patients and staff enjoy her bubbly, positive personality and infectious smile. Becky is also our treatment and Invisalign®/ClearCorrect coordinator and will assist you in taking the first steps to creating your perfect smile! Becky and her husband, Chad enjoy walking and playing with their Scottish terrier, Archie. They also love to travel, dine out, hike, snowshoe and spend time outside in the mountains in our beautiful state!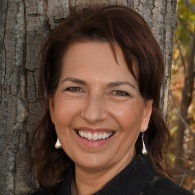 Joelle
Registered Dental Hygienist
After graduating from the University of Colorado School of Dental Medicine, Joelle has been enjoying dental hygiene for over 30 years and feels fortunate to be working with such a vibrant, dynamic crew at Littleton Family Dental. Her goal is to be your oral health teammate by doing the best we all can together to save your smile and improve your oral health.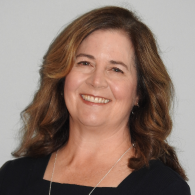 Cathie
Registered Dental Hygienist
After graduating from dental hygiene school at Minnesota State University-Mankota, Cathie began her dental hygiene career at her dad's dental practice in a small town in Minnesota. There, she learned the values of listening and truly caring for people. She enjoys working with all of her patients, especially anxious ones. She feels fortunate to have found her dental home with Dr. Casson and her team. Her hobbies include cooking, volunteering and backyard birding. She lives in Centennial with her husband and two children.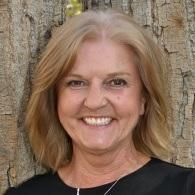 Helga has been in the dental business for over 30 years. She started her career in Germany where she grew up and attended a two-year dental college to obtain her dental assisting certifications and education. After moving to the United States, she continued to work in the dental field and advanced her skills and education to become an EDDA at CU Denver. Helga loves to make her patients feel at ease in the dental chair. In her spare time, she likes to ride her bicycle and work out at Planet Fitness. She also loves spending time with her family and new grandson. Helga absolutely loves her profession and loves to make people smile.